Delivering a great experience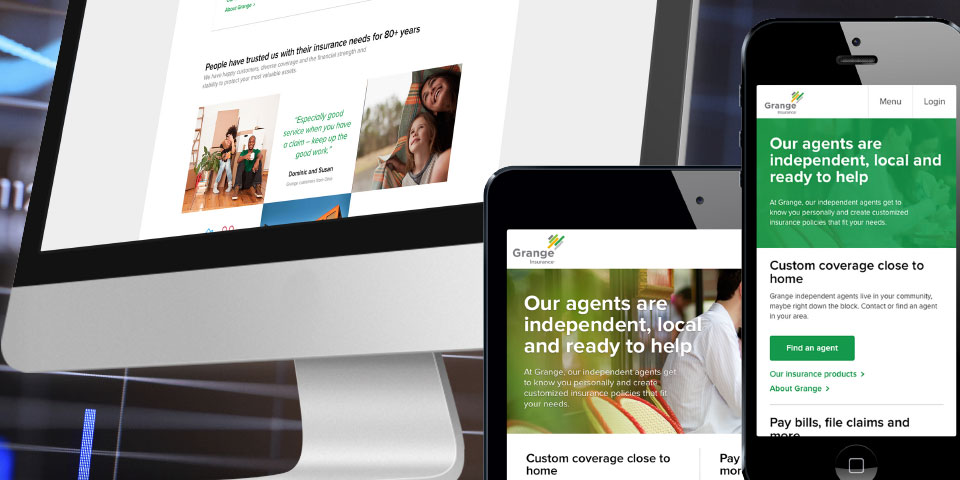 "From the way we handle phone calls in
our Customer Care Center and claims
department, to the experience we deliver
on our website, our goal is to deliver a
great experience to agents and
policyholders at every touch point."
Linda Roubinek,
Chief Customer Interactions Officer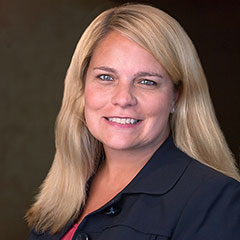 Beyond simply digital
In 2015 we made significant headway in delivering a great online experience with the introduction of our new, mobile-friendly website. The No. 1 reason current policyholders visit our site is to pay their bill, making it imperative that we continue to advance the site's self-service features. The new website also features new educational articles, videos and other content to help policyholders maximize their coverage and better understand the claims process.
The Customer Interactions team is asking for more feedback than ever before, and the new website is just one example of how Grange takes action on that feedback. Through surveys and focus groups, we're using technology to help analyze agent and policyholder feedback faster so we
can gather meaningful insights and take action when needed.
We also delivered more digital tools to our agents. We enhanced sales support for our agents by delivering new digital tools to help them market to customers, send quote and welcome emails and amplify online engagement.
In 2016, we'll better define what a superior experience looks like across all our service channels, giving us an internal compass that'll deliver greater consistency in service and guide the way we interact with agents and customers.
"When it comes to claims, there is good and there is Grange."
Travis Shrum, Shrum Insurance Services
"I have never written a customer testimonial like this before but felt it was necessary due to the A+ service I received. Grange has been nothing but a pleasure to work with."
Taylor Granath, Smyrna, GA
Being there when it matters most
Our local claims service, especially during catastrophic events, is second to none. And in 2015, we continued to serve our customers and help them recover during the times when it matters most.
We made improvements to our claims handling in 2015 by reorganizing and training our claims associates to be more specialized in either personal or commercial insurance products. With focused expertise, claims representatives can deliver higher quality and more efficient service to customers.
Many times it's improvements behind the scenes that can have a significant impact on the claims experience.
We implemented a new predictive analytics tool, for example, that helps us combat claims fraud. Our claims recovery unit helped recoup more than $26 million, which ultimately protects our policyholders.
At the end of the day, it's the experience we deliver in claims that leaves a lasting impression and builds trust with policyholders and agents. That's why in 2016, we're starting to modernize the technology and processes we rely on to deliver an efficient, seamless experience for customers and more visibility and reporting for agents.

Grange Mutual Casualty Group which includes Grange Mutual Casualty Company, Grange Indemnity Insurance Company, Grange Insurance Company of Michigan, Grange Property & Casualty Company, Trustgard Insurance Company, Grange Life Insurance Company, Integrity Mutual Insurance Company and Integrity Property & Casualty Insurance Company. Coverages and discounts described herein may not be available in all states and policies are subject to underwriting guidelines. All life policies are underwritten by Grange Life Insurance Company, Columbus, Ohio, and are subject to underwriting approval. Please contact a local independent Grange agent for complete details on coverages and discounts.